"We are the world" 35 years on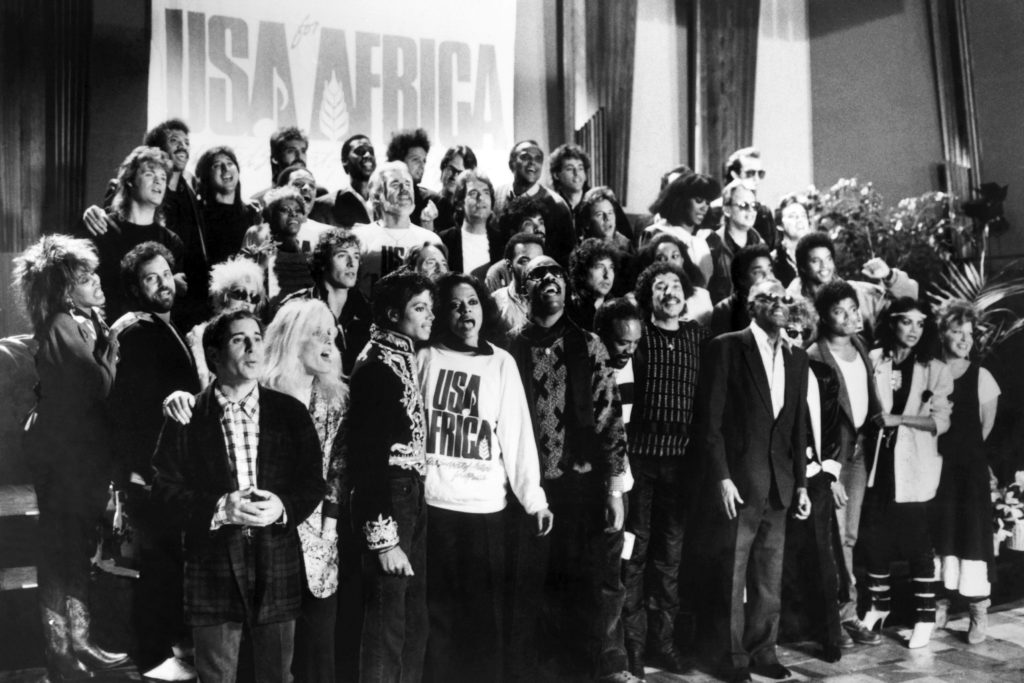 WE ARE THE WORLD: A YEAR OF GIVING, Darryl Hall, Lionel Richie, Steve Perry, Kenny Loggins, Dan Aykroyd, Harry Belefonte, Bob Geldof, Tina Turner, Billy Joe, Cyndi Lauper, Dionne Warwick, Bruce Springsteen, Kenny Rogers, Huey Lewis, John Oates, P. Simon, K. Carnes, M. Jackson, D. Ross, S. Wonder, B. Dylan, S. Robinson, R. Charles, Jacksons, B. Midler, 1985
On January 28, 1985, Michael Jackson managed to get 40 great musicians to record 'We Are The World', the solidarity song par excellence, which raised funds against the famine in Ethiopia.
The BBC was the first television network that aired the situation in 1984 in Ethiopia: a catastrophic famine that, in the midst of a terrible civil war, ended up killing more than one million people.
But the terrifying images of malnourished children, of scavengers waiting for the moment when the children died to take their 'prey', touched the heart of the great music stars, who thought it was The time to start doing something.
The initiative started with social activist Harry Belafonte, who wanted to replicate something similar to what Bob Geldof had done with his Band Aid in the United Kingdom. Geldof had recorded a carol carol entitled 'Do They Know It's Christmas?' , with a supergroup formed by David Bowie, Paul McCartney, Paul Young, George Michael, Sting and members of Duran Duran, Spandau Ballet, Heaven 17, The Boomtown Rats, Bananarama, U2, Ultravox, Status Quo, among other sets.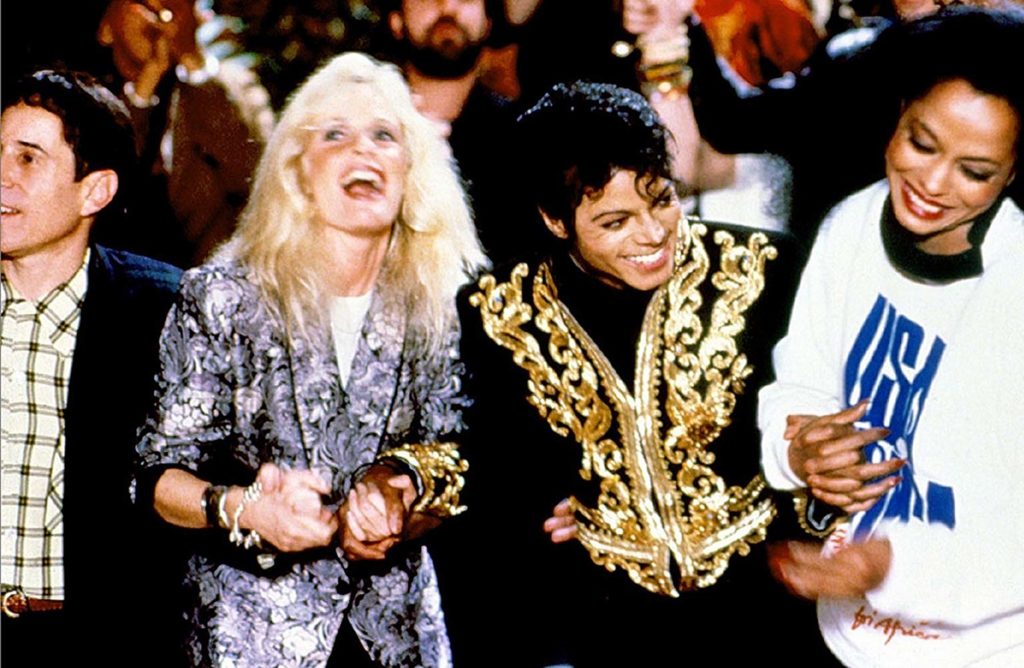 On January 28, 1985, after the American Awards, a large number of artists in Los Angeles took advantage to come together at the A&M Recording Studios in Hollywood, with Quincy Jones as a front man and who told them: "Leave your egos at the door."
The group was named United Support of Artist for Africa (USA for Africa) and aimed to raise funds for a million Ethiopians. It was 10:30 pm when this fantastic choir entered to record on the audio track, created on January 22 with the voices of Richie and Jackson.
The main solo parts were from Lionel Richie, Stevie Wonder, Paul Simon, Kenny Rogers, James Ingram, Tina Turner, Billy Joel, Michael Jackson, Diana Ross, Dionne Warwick, Willie Nelson, Al Jarreau, Bruce Springsteen, Kenny Loggins , Steve Perry, Daryl Hall, Huey Lewis, Cyndi Lauper, Kim Carnes, Bob Dylan and Ray Charles.
The choir (in alphabetical order): Dan Aykroyd, Harry Belafonte, Lindsey Buckingham, Mario Cipollina, Johnny Colla, Sheila E., Bob Geldof, Bill Gibson, Chris Hayes, Sean Hopper, Jackie Jackson, La Toya Jackson, Marlon Jackson, Randy Jackson, Tito Jackson, Waylon Jennings, Bette Midler, John Oates, Jeffrey Osborne, The Pointer Sisters and Smokey Robinson.
It was worth it, as it became one of the best-selling singles in history, with 20 million units and won the Grammy for the Song of the Year and the Disco of the Year.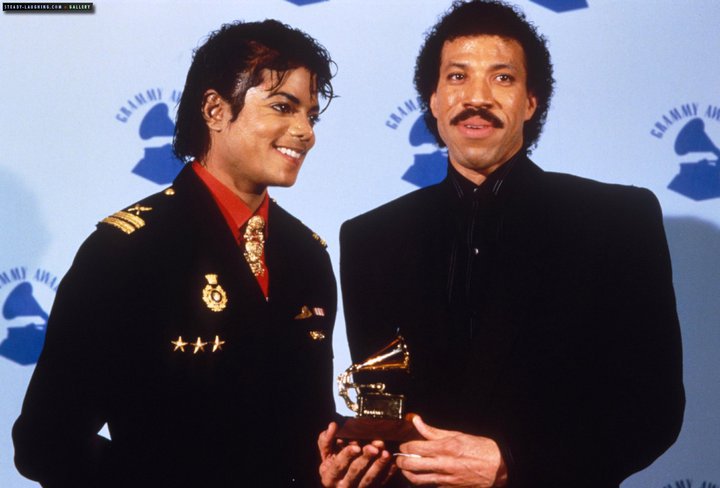 But most important of all, is that 'We Are The World' marked the way for artists who would like to contribute to humanitarian acts, and raising nothing less than 75 million dollars and becoming an emblem of the fight against poverty.
Quelle:mjvibe / youtube