Dennis Tompkins & Michael Bush to be introduced to the Walk of the Stars Palm Springs
Michael Jackson fans will know the names Dennis Tompkins & Michael Bush. The couple worked with Michael Jackson for over 25 years to create his costumes for short films, awards ceremonies, photo shoots and concerts. They created some iconic looks for the King of Pop but also dressed other celebrities such as Elizabeth Taylor and Denzel Washington's wife Pauletta and Britney Spears.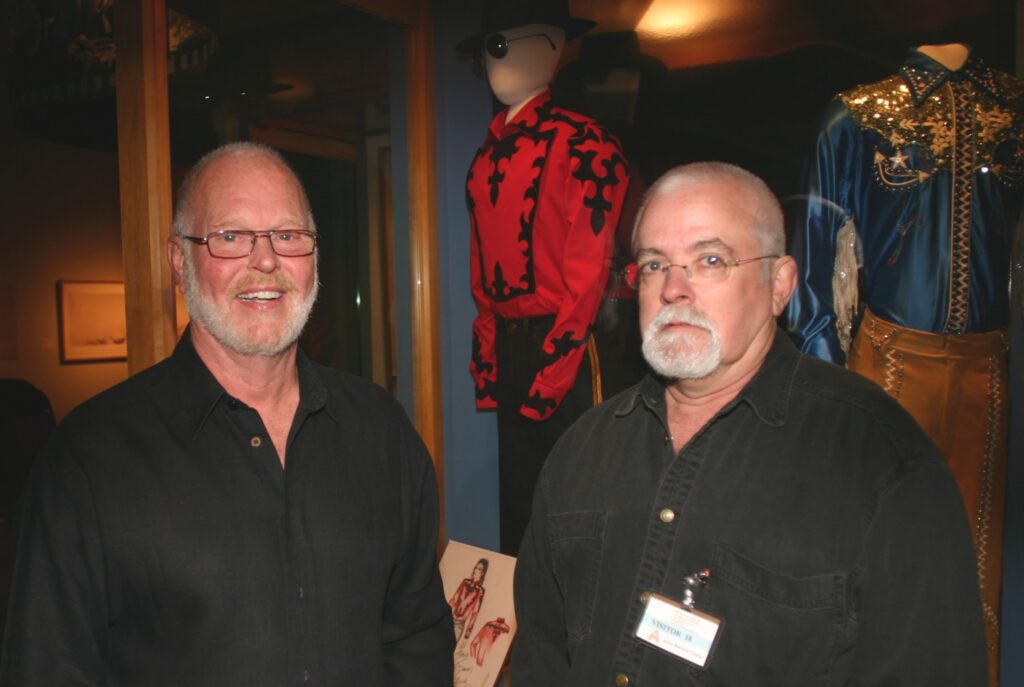 In December 2011, Dennis has sadly passed away and to honor Dennis and Michael Jackson, Bush released a book "The King of Style: Dressing Michael Jackson" released in November 2012.
The book release was followed by an Auction where Bush sold most of the Jackson's costumes via Julien's Auctions house. Most of the items were sold to pop singer Lady Gaga.
And that sudden death of his partner, Bush says, was a factor in the decision to auction off these prized possessions. He insists that he's not doing it for a quick buck (the proceeds from the sale, in part benefit Guide Dogs of America and the Nathan Adelson Hospice in Vegas). It's meant to be a gift for the fans.
"The same thing could happen to me," Bush says. "And if I go and no one knows what this stuff is or it goes into a landfill, it's lost. I'd rather have it spread around the world like Michael's music."
The auction and book were tarnished by controversy over the signatures on the items. Each items were allegedly signed by Michael Jackson to Bush.
It was known that Michael Jackson got some of his staff, including Bush, to mimic his autograph and some theories from fans showed that Bush fraudulently signed the items as Michael Jackson to avoid any questions to why he had those items in hand.
Nevertheless, Tompkins and Bush had great talent and created amazing and historical pieces for Michael Jackson and today, it has been announced that both designers will be inducted to the Walk of the Stars Palm Springs.
Michael Bush stated on social media:
I was recently surprised by my best friends who told me that Dennis Tompkins and I were approved for a STAR on the Walk of Fame in Palm Springs. The city of Palm Springs gave approval and over the coming months I will be working with them on the exact location as well as the actual date. I know if my partner Dennis was alive today, he would not believe that "Tompkins & Bush" would have a star and I can't believe that this was given to me in my lifetime. This is a huge honor and I want all the people who I love including friends, family and fans of the celebrities we worked with over the past 30 plus years , know they are welcome to attend this ceremony. I will let you know the dates in 2021 when the city approves the ceremony as I want everyone to feel welcome when it is safe to attend. I am very grateful to the city of Palm Springs as well as my friends who nominated me and Dennis.
Michael Bush on Facebook (13/10/2020)
To be introduced to the Walk of the Stars Palm Springs, you will need to have lived or live in Palm Springs and be nominated.
The ceremony will take place in 2021 (date to be confirmed)
Quelle:pschamber.org / mjvibe