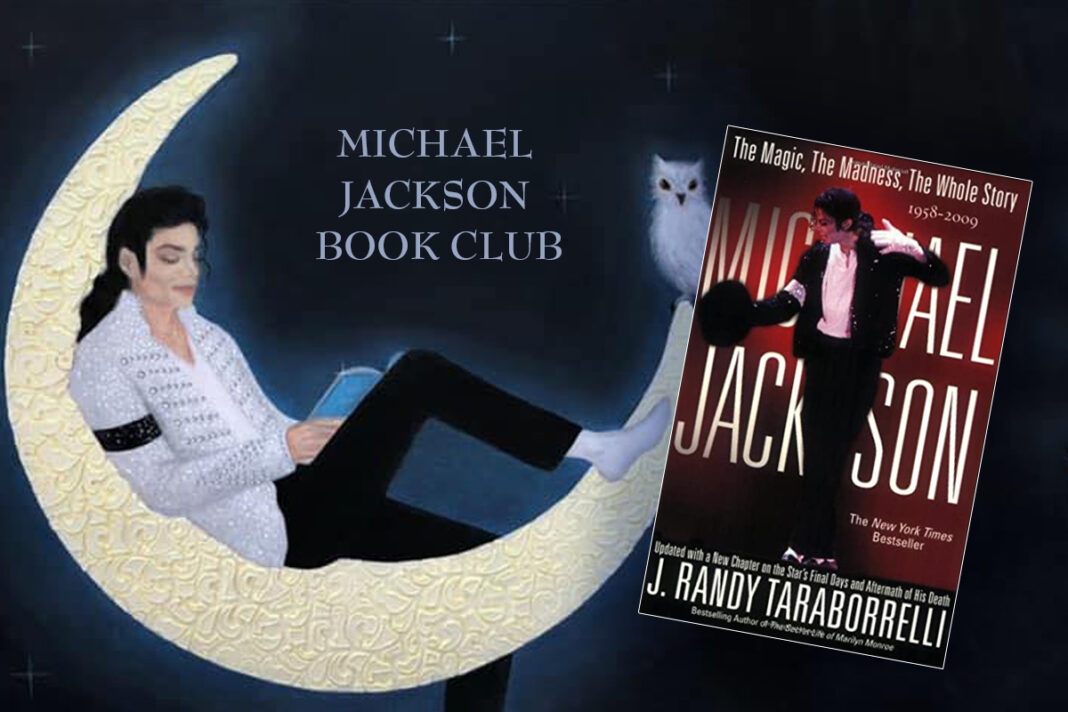 Reviewed by Elizabeth Amisu, MA, PGCE, editor of The Journal of Michael Jackson Academic Studies and author of The Dangerous Philosophies of Michael Jackson: His Music, His Persona, and His Artistic Afterlife.
"I cannot imagine a world without Michael Jackson in it." (p. 702, The Magic and the Madness, 2009)
Michael Jackson: The Magic, the Madness, the Whole Story, 1958-2009 (hereafter called just The Magic and the Madness with various quotes in brackets) could be referred to as the Good, the Bad or the Ugly, depending on who you ask. From where I have read, it stacks up in the academic world and has been widely cited as a credible source, which has been utilised widely in Mike Smallcombe's 2016 Making Michael: Inside the Career of Michael Jackson with 23 instances in the source notes. It was also included in Dr. Joseph Vogel's 2011 Man in the Music: The Creative Life and Work of Michael Jackson; Sherrow O. Pinder's 2021 Michael Jackson and the Quandary of a Black Identity, and in Susan Woodward's 2014 Otherness and Power: Michael Jackson and His Media Critics.
The Magic and the Madness is like a behemoth, biography-wise and why should it not be? Post-dating Michael Jackson's autobiography Moonwalk by three years, it was around in 1993 when the Chandler allegations broke, possibly the biggest story to crash the airwaves in Jackson's lifetime; it was there when the Arvizo case went to court and the New York Post wanted Michael Jackson to, and I quote their rather lurid headline, "Sweat, Freak". Taraborrelli has been there for the long-haul, has been described as "objective" and "revealing" from a man who claims to have known Jackson since they were both teenagers and there are pictures to prove it. What's more, the Daily Mail describes it as the "most authoritative book ever written about Michael Jackson".
Despite the Daily Mail's lofty praise, others truly hate the book, convinced that it is a mindless diatribe that does Jackson no justice. However, it's hard to find an academically written thesis, essay or article that doesn't have some influence from The Magic and the Madness. So, what is it exactly? Well, it's not J. Randy Taraborrelli's most successful biography, that achievement goes to The Secret Life of Marilyn Monroe and Elizabeth: The Biography of Elizabeth Taylor. What is fascinating about Taraborrelli is how The Magic and the Madness both permeates Michael Jackson's fan community and divides it.
Michael Jackson is expressed thoroughly in his own autobiography, Moonwalk, which only goes as far as 1988, not far enough for many. Though Jackson may have felt more comfortable expressing himself in song, the desire of his fans and many non-fans to have his life expressed in the written word cannot and will not be denied.
The Magic and the Madness is as unwieldy as its eponymous subject matter, one can forgive many fans for balking at it. However, it is a watershed that won't be denied. What comes to mind in terms of provenance is how big it is. It could be described as a tome, rather than simply a book. Speaking from experience it feels unhealthy and dangerous to write a small book about Michael Jackson; one will be missing so much and omitting too many valuable events and phases in Jackson's life.
Taraborrelli seems to have caught lightning in a bottle with his 823-page tome. One of the things I particularly like about The Magic and the Madness is its extensive index, charting everything from stage addiction to AIDS. Taraborrelli claims to have used "literally thousands of newspapers and magazines articles about Michael Jackson" – his bibliography boasts sources ranging from the New York Times to Rolling Stone and many books and articles in between, including Jackson's own autobiography, Moonwalk. Taraborrelli even cites himself for over a dozen publications.
Taraborrelli also includes Source Notes, which at over twenty pages (in the first edition) serve to justify and corroborate his version of events and includes a range of publicly available documents, such as marriage and birth certificates, court documents and filings for litigation which Taraborrelli co-opts to confirm his "one-thousand page manuscript". Narrative-wise, Taraborrelli breaks up Jackson's life into easily digestible segments, opting to take Moonwalk's titles and subheadings as an inspiration e.g. 'Just Kids with a Dream' (p. 4 Moonwalk) with his 2003-2004 edition with sensational chapter headings such as 'Booze, Naked Women… and Michael Jackson?' (p. xiv/646 The Magic and the Madness 2004).
"It's sad – tragic, even. He's such a privileged person, a man heaped with every blessing of fame, fortune and family. One wonders why there seems no way then, no way at all, for Michael Jackson to lead a good and dignified – and happy – life." (p. 665 The Magic and the Madness 2009).
The blurb of the 2009 edition describes the biography as "authoritative, vivid and often moving" which bodes the question, what do we expect from a good biography? One that is a simple listing of facts and events or one which brings these events to life in a gripping and thrilling way. So, what, if any, are the failings of The Magic and the Madness? Well, the art plays second fiddle to the personal life, as opposed to Man in the Music: The Creative Life and Work of Michael Jackson where the art comes to the fore and personal life events are draped around artistic achievements.
As for the cradle-to-grave biography The Magic and the Madness remains the best we have, incorporating all those things that fans and non-fans revere about the artist. There is no getting away from it just as there is no reinventing the wheel. The truth is that Magic and the Madness was the first of its kind and has been updated where necessary. As the book has reached its thirtieth anniversary there is still so much to discuss when engaging with it.
Elizabeth Amisu – Michael Jackson Book Club Member
www.elizabethamisu.com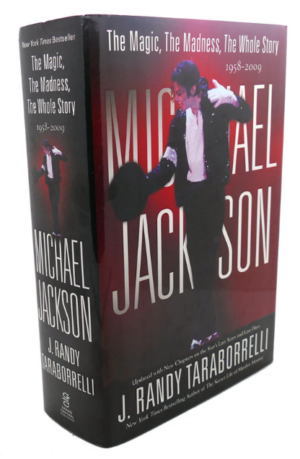 Buy the Kindle, Hardcover and Paperback on Amazon.com
Facebook: Michael Jackson Book Club | Facebook
Twitter: The Michael Jackson Book Club (@booksaboutMJ) / Twitter
YouTube: MJ BookClub – YouTube
Instagram: Michael Jackson Book Club (@booksaboutmj) • Instagram
Quelle: mjvibe.com